Burglary and Theft of a Firearm outside of Ingram
December 09, 2021
On December 1, 2021 Deputies with the Kerr County Sheriff's Office responded to the 4500 Block of Junction Highway, Ingram, regarding the burglary of a building. Deputies discovered the building had a firearm taken from it sometime around November 10th. If you have information about this case or any crime in Kerr County, you may report it to Crime Stoppers to remain anonymous. Specific, crime solving information that leads to the arrest of the suspect(s) could be eligible for a cash reward.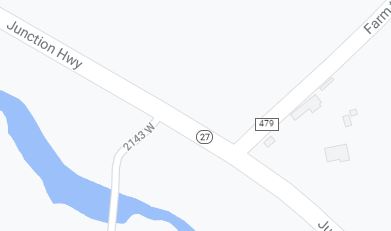 ---
Request for Assistance
November 19, 2021
Kerr Crime Stoppers Inc. is asking for the public's assistance in identifying the suspect in the attached photo. Kerr County Sheriff's Office investigators believe the man depicted may have information about a felony criminal mischief that occurred in late October in the 100 Block of Southway Drive. Investigators are looking to identify the suspect and would like to know how to contact him.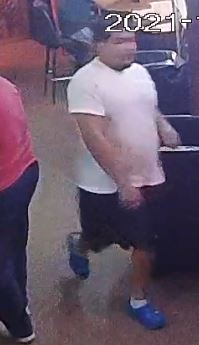 ---
Burglary and Theft outside of Ingram
September 27, 2021
On September 14, 2021 Deputies with the Kerr County Sheriff's Office responded to the 100 Block of Candlelight, outside of Ingram, in Kerr County, Texas for the report of a burglary and a felony theft. The complainant determined there was a black, 2016 R&D trailer stolen from the location. A witness in the neighborhood described seeing a late, 1990s, multicolored, Ford, Expedition taking the trailer from the property a few days prior.
Do you know who may drive this kind and color vehicle in the Ingram, or west, Kerr County area? Report tips through Crime Stoppers for the opportunity to earn a reward in this case.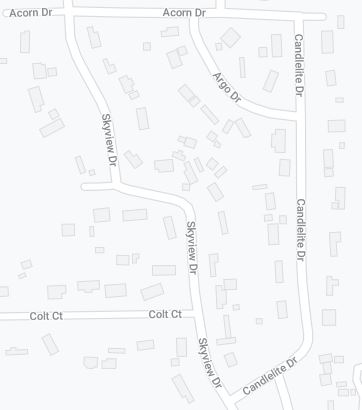 ---
Burglary and Theft - 900 Block of Highway 39
August 19, 2021
On August 18, 2021 Deputies from with the Kerr County Sheriff's Office responded to the report of a burglary and a theft in the 900 Block of Highway 39, Ingram, Kerr County, Texas. Deputies met with a complainant who reported a house on the property had been entered without permission by unidentified suspects. The complainant also reported the suspect(s) entered a barn on the property and stole a eXmark Lazer-Z Zero Turn lawn mower. These crimes occurred between August 17, 2021 and August 18, 2021. Crime Stoppers may a cash reward for the first, most accurate tip that identifies the thieves or for information about the location where the lawn mower can be found.
If you can name the thieves, submit a tip anonymously by using our P3 Tips application, use our website or call 830-896-8477. The entire Crime Stoppers process, from tip to reward, is handled without identifying the tipster; no one will know who you are.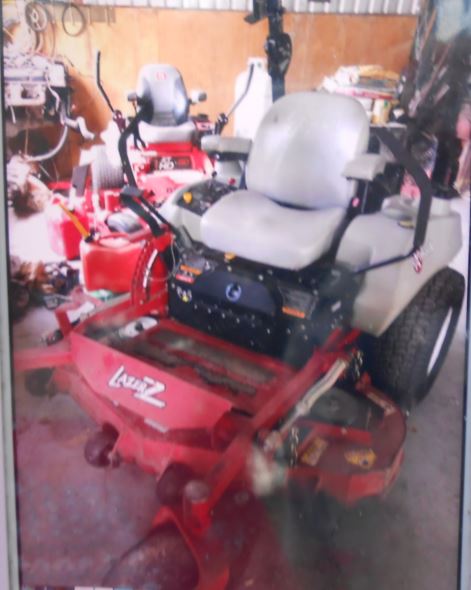 ---
Church, Criminal Mischief and Criminal Trespass
August 18, 2021
STATUS
: OPEN
On August 7, 2021 Officers from the Kerrville Police Department responded to the Christian Science Church in the 300 Block of Woodlawn avenue, in Kerrville for the report of a criminal mischief and criminal trespass. Officers discovered the crimes occurred between August 6, 2021 at 5:30PM and the morning of August 7, 2021. The Criminal Investigations Division of the Kerrville Police Department has leads in the case but needs help from the community. Any information about this crime or any other crime in Kerr County could lead to a cash reward. To be eligible for a cash reward you may call 830-896-8744, file a report at www.kerrtips.com, or download our App "P3Tips" on your smart device.
Church Burglary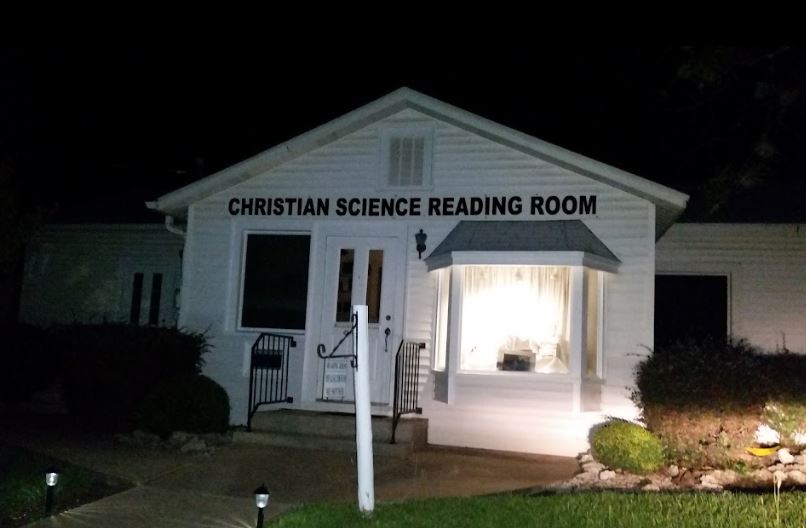 ---
Child Death Investigation - Assistance Needed
August 09, 2021
From our friends at the Kerrville Police Department:
Today, August 9, 2021 marks the one year anniversary of the passing of Gideon Barideaux. The Kerrville Police Department, along with other law enforcement agencies and the 216th District Attorney's Office, continue to actively investigate this child homicide.
On Thursday, August 6th, 2020 at about 9:00 p.m., Kerrville Police Department officers responded to the 3300 block of Legion Drive regarding a child with injuries. The child, Gideon Barideaux, 2 years of age, was reportedly injured in an accidental fall. He was transported by air ambulance to University Hospital in San Antonio. Despite the best efforts of hospital staff, Gideon died on August 9, 2020.
Investigators, as well as medical staff, recognized Gideon's injuries were not consistent with an accident. The Kerrville Police Department immediately began an investigation in order to determine how Gideon became injured, and to identify those responsible. Jennifer Barideaux and her boyfriend, Tadeo Garces Jr were interviewed by KPD Criminal Investigations Unit investigators, and both maintained that the child's injuries were the result of an accidental fall.
On August 14, 2020, the Bexar County Medical Examiner's Office determined Gideon's manner of death was a homicide. Forensic medical experts reported Gideon's injuries could not have been caused in the manner Barideaux and Garces claimed.
Kerrville Police Department investigators, working closely with the 216th District Attorney's Office, multiple state and federal agencies, and the Kerr County Sheriff's Office, continued a painstakingly detailed investigation into Gideon's death. As a result of the investigation, KPD investigators obtained arrest warrants for Barideaux and Garces for Tampering with Physical Evidence.
On October 20, 2020, both Barideaux and Garces were arrested and charged with Tampering with Physical Evidence, a Third Degree Felony. Barideaux invoked her Fifth Amendment rights and continues to refuse to cooperate in this investigation into her child's homicide. A formal indictment in the 216th District Court has not yet taken place.
On July 26, 2021 in the 216th District Court in Kerrville, Kerr County, Texas, the defense for Garces requested a plea deal for the offense of Tampering with Evidence. After consultation between the 216th District Attorney's Office, Kerrville Police Department's Criminal Investigations Unit and the family of Gideon Barideaux, a plea offer was made and accepted by Garces. The Honorable Judge Pattillo has set a sentencing date of September 30, 2021.
This case remains under investigation. The Kerrville Police Department continues to conduct interviews and pursue leads related to this offense, and anyone with information in this case is urged to contact the Kerrville Police Department or Kerr County Crime Stoppers at 830-896-8477, please reference Case # 2001577 when leaving a tip. Crime Stoppers will pay up to $5,000 for information leading to the arrest and charges filed on the person(s) responsible for the death of Gideon Barideaux.
---