Kerr Crime Stoppers enjoys support from community members
September 12, 2022
Recently, Stacy Young was presented a plaque for her years of service to our organization by our Chairman Ken Jacobs. Stacy served on our executive board for several years and was a valuable asset to our team during those years. Kerr Crime Stoppers Inc. appreciates Stacy and all of our past and present executive board members.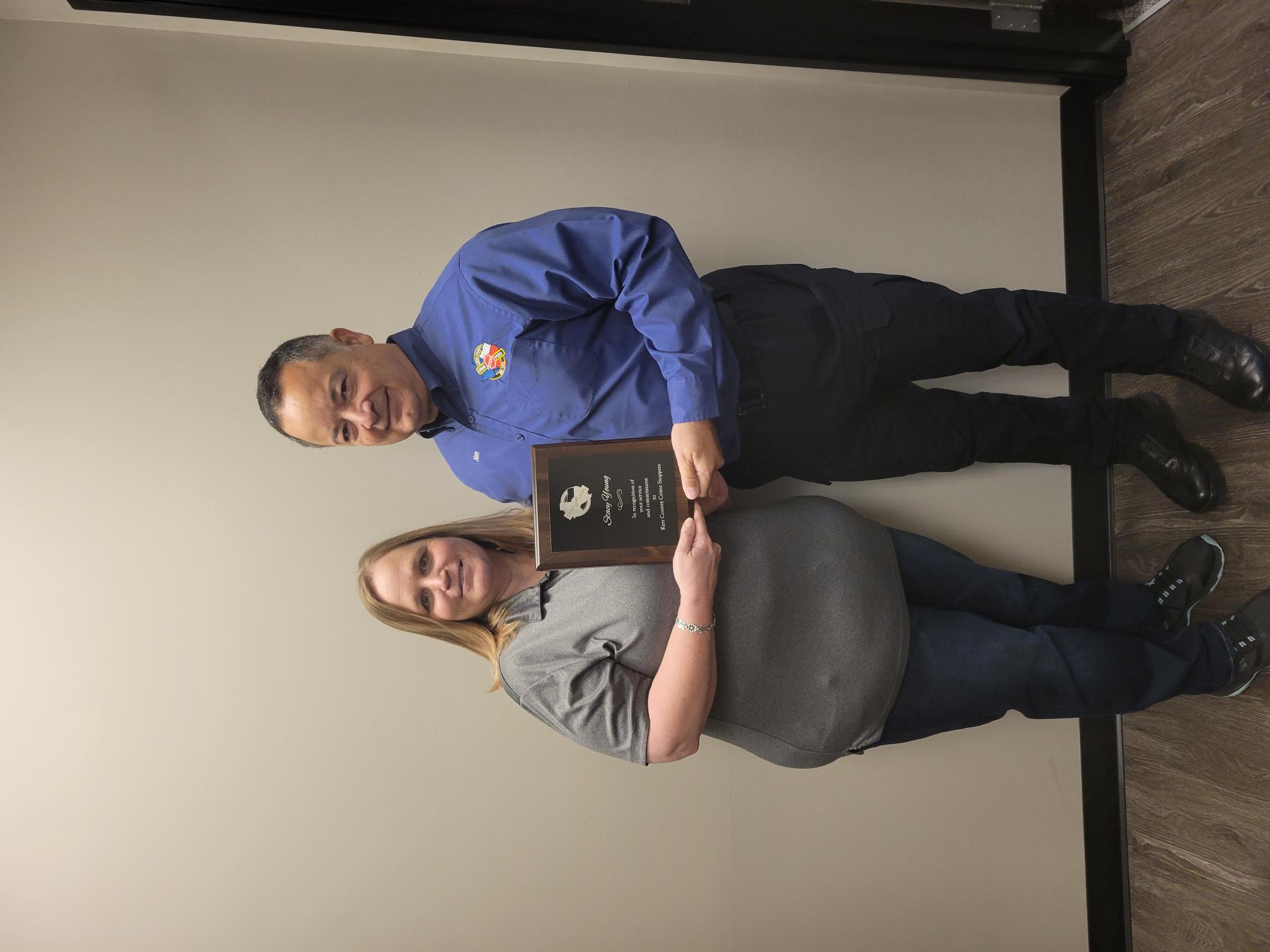 ---
2022 National Police Week
May 10, 2022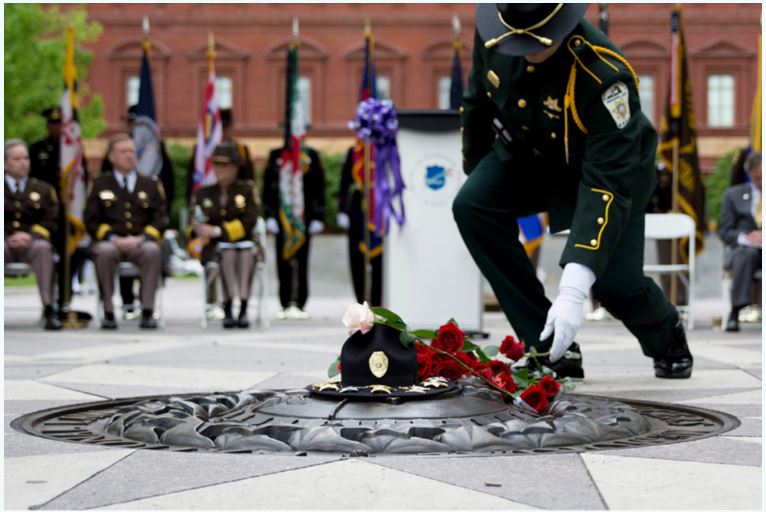 National Police Week occurs every May, and in 2022 we will be commemorating it with live, in-person events. National Police Week will be observed from May 11–17. The National Law Enforcement Memorial and Museum will hold ceremonies, including the 34th Annual Candlelight Vigil, to honor the fallen officers whose names have recently been added to the Memorial.
The 34th Annual Candlelight Vigil will be held on Friday, May 13.
In 1962, President Kennedy proclaimed May 15 as National Peace Officers Memorial Day and the calendar week in which May 15 falls, as National Police Week. Established by a joint resolution of Congress in 1962, National Police Week pays special recognition to those law enforcement officers who have lost their lives in the line of duty for the safety and protection of others.
National Police Week is a collaborative effort of many organizations dedicated to honoring America's law enforcement community.
Source: https://nleomf.org/memorial/programs/national-police-week-2022/
---
Kerr County Crime Stoppers Inc. accepts donation for Ingram and Center Point school tips program
April 06, 2022
Recently, Kerr County Crime Stoppers Inc. accepted a donation from Mata's Tactical Supply out of New Waverly, Texas to cover the cost of Navigate 360s, P3 Tips program for their campuses for one year.
P3 tips is the tip management software the Crime Stoppers community program and the campus programs use to accept anonymous tips and distribute those tips to school personnel or law enforcement for investigation. The tips could range from someone skipping school to a student having a weapon on campus. The software is instrumental in helping the school districts keep their students and staff safe.
Kerr County Crime Stoppers Inc. would like to thank Mata's Tactical Supply for their donation.
---
Merry Christmas
December 24, 2021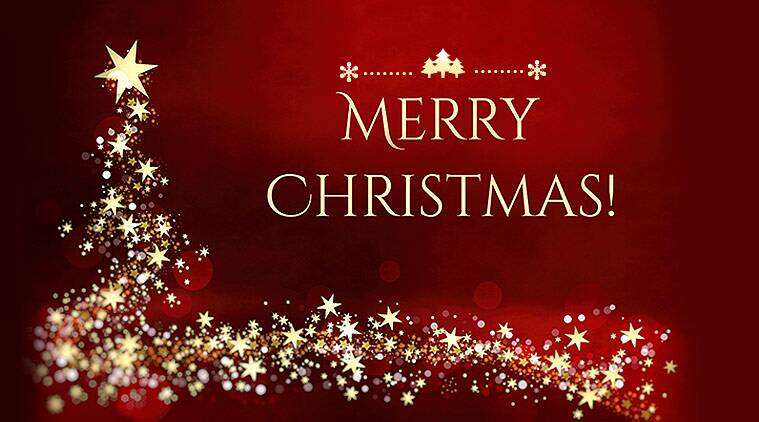 ---
Information about scams
December 02, 2021
If you ever wanted to learn more about scams that occur in Kerr County, here is some literature.


---
Recertification
August 15, 2021
On August 15th, 2021 Kerr County Crime Stoppers Inc. was recertified for a two year period by the Crime Stoppers, state board at the conference in South Padre Island. This certification allows Kerr County Crime Stoppers to apply for state grants, and seek reimbursement from those defendants placed on community supervision related to a crime solved through the Crime Stoppers program.
---
Increased reward amounts
August 12, 2021
Today, August 12, 2021 the Kerr Crime Stoppers Inc. board voted to INCREASE reward payments in instances where the tip leads to the arrest and/or indictment of a person in a case that originated in Kerr County or one of our municipalities. The amounts will never be public because each recommended reward is evaluated on a case by case basis. Tipsters could still be eligible for a reward up to $5,000. We give a special thanks to our board members for taking the time to consider budget constraints and the need for increased rewards. Report tips anonymously through our P3tips application, our website, or by calling 830-896-8477. Together, we can solve crime in Kerr County.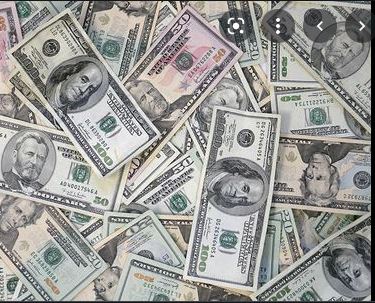 ---
Kerr Crime Stoppers makes donation to the Kerr County Sheriff's Office
July 17, 2021
Courtesy of the Kerr County Sheriff's Office:
We'd like to share with you a quick story about our office, hard-working investigators, community involvement, and an online hazard to the children of Kerr County. Earlier this spring, the Kerr County Crime Stoppers funded a nearly $10,000 grant request for a Forensic Recovery of Evidence Device, or "FRED." This technology allows our team to recover evidence on phones, laptops, hard drives, computers, and more. Our FRED unit went into service in late March.
Less than a month later, our investigation team worked the case of a sex offender who had failed to meet the terms of his release. Devin Geller, 21, of Kerrville, failed to register, and upon further investigation, questions arose about Mr. Geller keeping true to the terms of his agreement. Through use of FRED, interviews, and other investigation, Geller was arrested and charged with Online Solicitation of a Minor, and Indecency with a Child by Contact. He is currently awaiting trial.
This case serves as a critical warning. First, to teens and parents, as online dating apps, emails, and digital means were used in this case to contact and further a relationship to the victim. Second, as a warning to anyone who uses today's technology toward harming others. Thanks to Crime Stoppers support, the KCSO has stronger means than ever to uncover online crimes.
We thank both Kerr County Crime Stoppers for helping us with this need, and also the Kids Advocacy Place, for assisting us with the case involving Mr. Geller. Working together, we can keep our kids safe both online and in our county.
Photo courtesy of the Kerrville Daily Times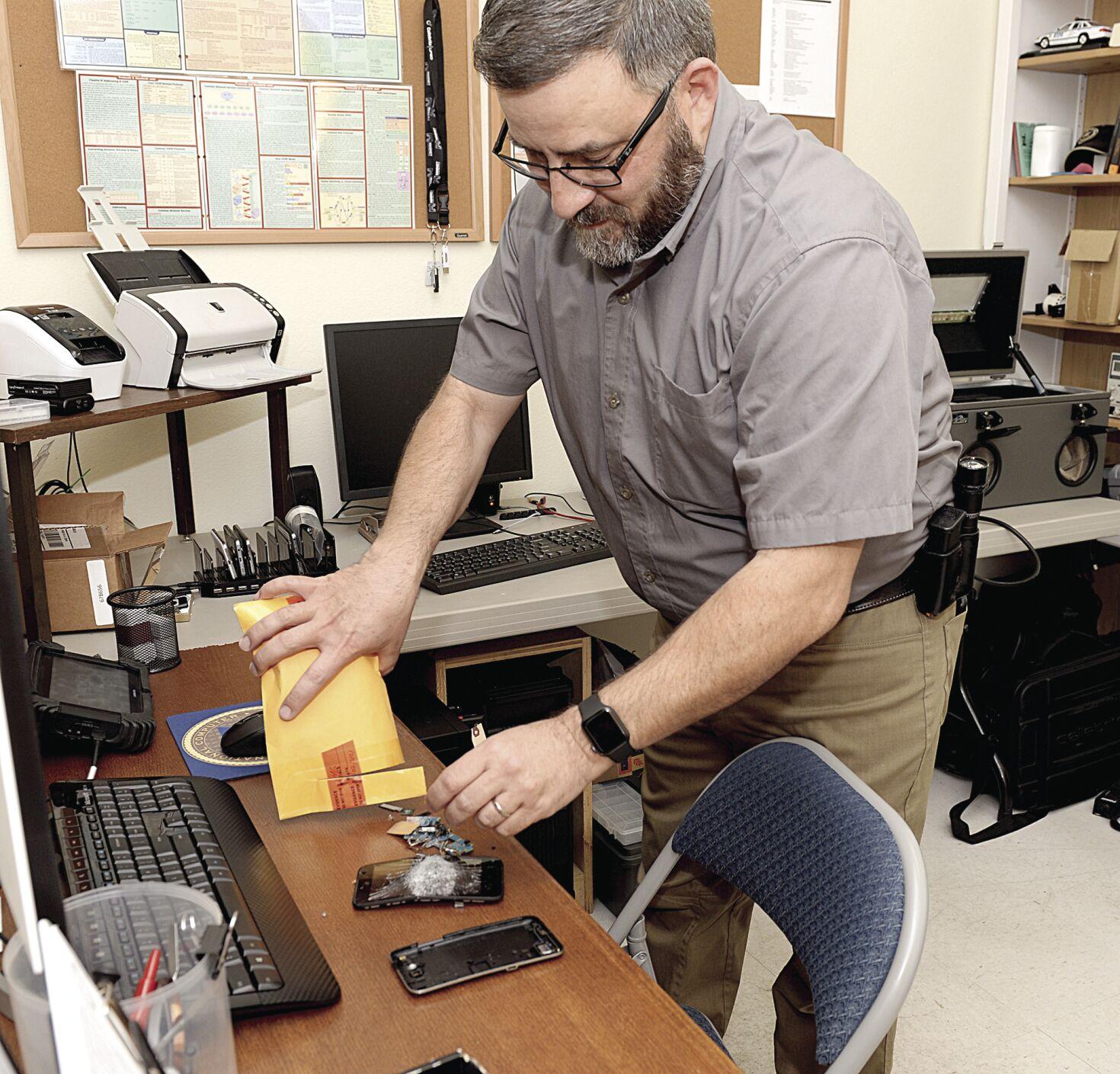 ---
Kerr Crime Stoppers Donates to the Kerrville Police Department
May 06, 2016
On May 5th, 2016 Kerr County Crime Stoppers Inc. awarded the Kerrville Police Department $13,953.24 to upgrade and purchase new technology for their department. (pictured are Mr. John Grant and Kerrville Police Chief David Knight.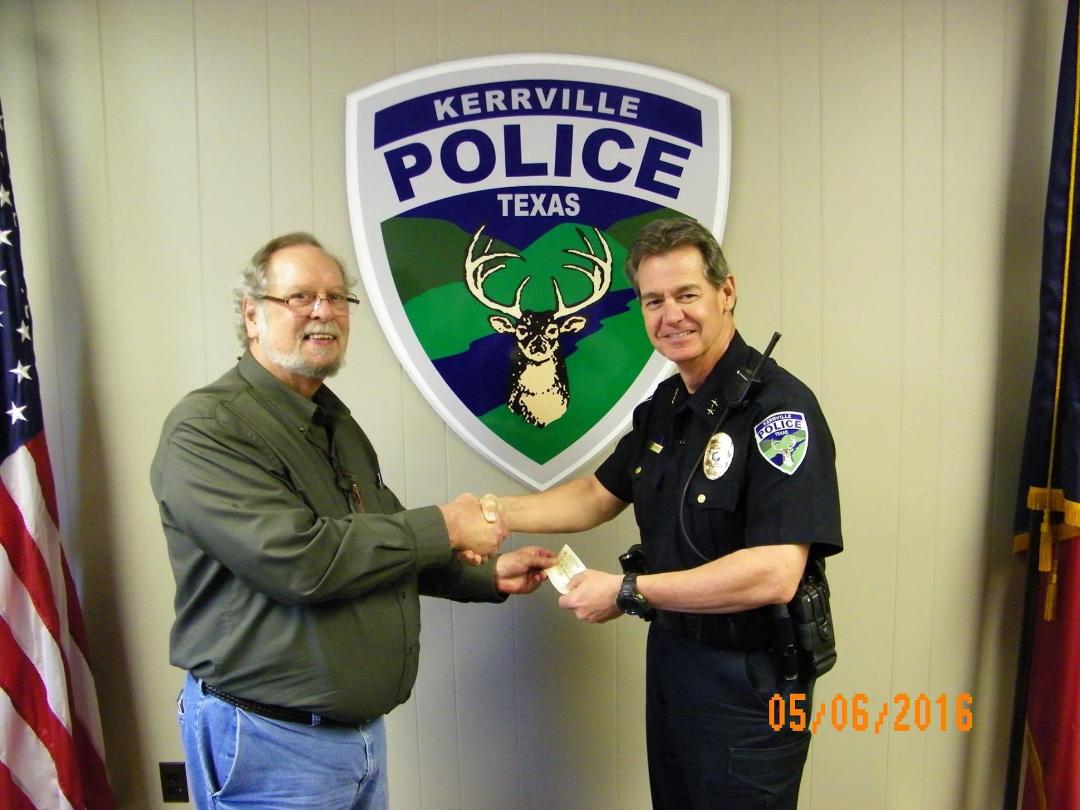 ---
Speak Up for Crime Stoppers!
March 03, 2015
The first ever Crime Stoppers Legislative Day was held on February 23, 2015 in Austin. The focus of this day is to spread awareness of the impact of Crime Stoppers programs have across the state by contacting elected senators and representatives. Also, by communicating and engaging with local constituents the important work the local crime stoppers program does for the community.
---
Crime Stoppers Month
March 03, 2015
Each year, the month of January is identified as Crime Stoppers Month to raise awareness of Crime Stoppers' successes and to inspire other to become involved. Crime Stoppers has created an effective method for solving crimes and helping citizens take back control of their neighborhoods.
Since 1981, 1.4 million tips have resulted in nearly 200,000 suspects arrested and more than $1.4 billion recovered in property and narcotics. In addition to safer communities, Crime Stoppers has also helped create safer schools. In 2014, more than 150 weapons and $300,000 in illegal drugs were removed from Texas Schools.
Governor Perry issued a proclamation stating January 2015 to be Crime Stoppers Month.
---